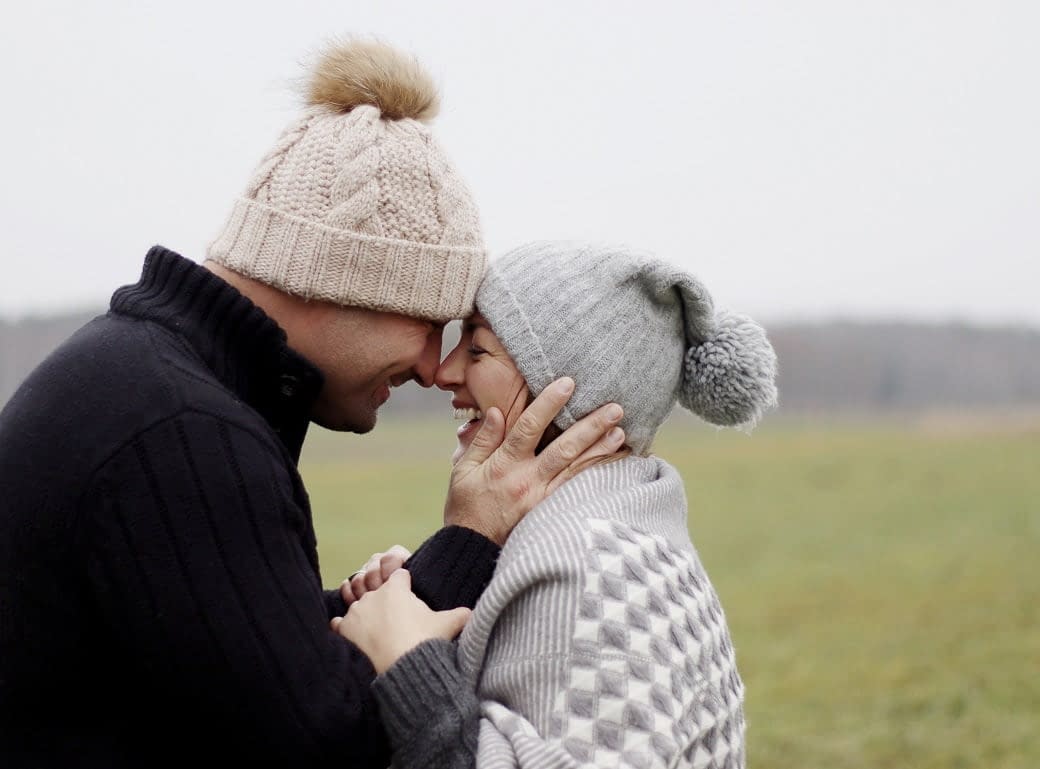 It is important to cultivate a positive relationship before trying to improve a marriage, and in this post, we will look at five ways to cultivate a positive relationship in order to create a better marriage.
But first, why cultivate a positive relationship in order to have a better marriage?
Simply put, some research suggests that a couple's emotional state, that is, how they feel in a relationship, has a significant impact on their long-term success.
According to Bloch et al. (2013), a primitive, survival-oriented mode of interaction is often observed in couples when faced with negative emotional events (e.g., anger resulting from perceived disagreements, disappointments, and betrayals).
For example, women often engage in a non-productive cycle of demand withdrawal behaviors in which they repeatedly try to justify their own behavior, criticize the other spouse harshly and contemptuously (cf. Gottman, 1994), make broad attributions, and negatives (cf. Bradbury). & Fincham, 1990), and engage in harsh and derogatory criticism (cf. Christensen, 1988).
In the long run, none of them will have a positive impact on a relationship and will cause the marriage to fail.
Of course, fostering a positive relationship can lead to a variety of activities, such as spending time together, communicating effectively, and making others a priority.
It is also important to consider the needs and feelings of your partner.
Finally, if you work together to build a strong and positive relationship, your marriage will be much happier and more fulfilling.
Before you look at five specific ways to cultivate a positive relationship to have a better marriage, you must first ask yourself if you want to cultivate a positive relationship with your partner and help her grow stronger.
To be honest, no matter what you think, it will always be difficult to create a better marriage unless you have a strong desire to make the necessary changes to create a more positive environment in your relationship.
After all, having a positive relationship requires effort from both of you, and you can even start without waiting for your spouse, but you have to be willing to do it.
In addition, your partner will no doubt appreciate the benefits, welcome the change, and will likely follow suit.
how to have a better marriage with five important strategies
As stated before, it is essential to cultivate a positive relationship in order to have a better marriage.
Of course, this can mean a variety of things, such as spending more (or less) time together, communicating effectively, and making others a priority.
In this section, we'll look at five specific ways to build a more positive relationship because I've learned that these are the basics for building a solid foundation for a positive experience in your relationship and for creating a better marriage.
In my experience, when a couple is struggling, they often miss one or more.
Give the absolute best effort
I've learned that when it comes to most things you want to succeed in, especially romantic relationships and creating a better marriage, it's not negotiable.
If you want to build a positive, passionate and lasting relationship, you have to give it your all.
This is one of the most important factors in achieving success not only for a better marriage but also for life in general.
When it comes to dating and creating a marital environment that you are proud of, enjoy and will stand the test of time, there is no such thing as a "50/50".
Listen to me as a man married to a beautiful woman: if it is going to work, you have to give freely.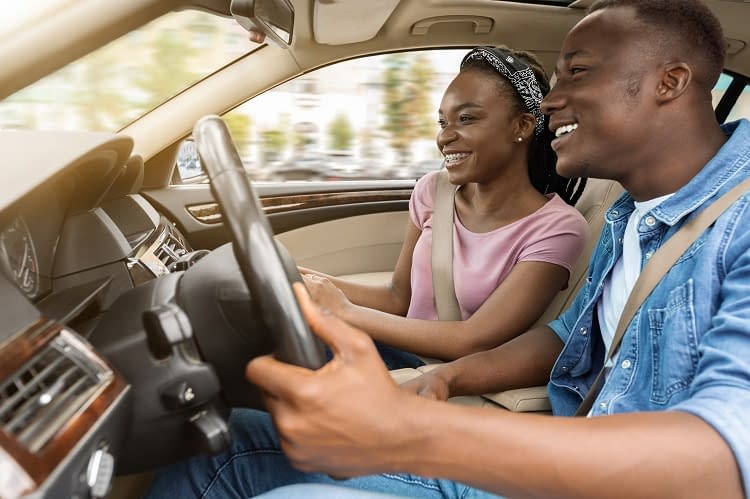 And keep in mind the golden rule when your goal is a better marriage.
When you give up completely, the other person will notice your effort and will almost certainly start to respond to the same type of behavior.
But, of course, the opposite is also true.
If you act or behave in a way that is detrimental to your relationship, your partner will probably be defensive and worrying exclusively about self-preservation, which in the long run does not bode well for quality. general condition and longevity of your marriage. .
Giving everything away is inevitable, and you can start focusing on loving your partner for both good and bad.
Focus on loving your partner
When it comes to cultivating a positive relationship, your main goal should be simply to love your partner.
In simple terms, this means expressing your love through your words and actions, in everything you say and do.
When it comes to relationships, the adage "actions speak louder than words" it is undoubtedly true.
Your partner, on the other hand, still wants to hear you say: "I love you."
This includes being generous with compliments and compliments, as well as saying what you mean.
If you want to improve your marriage, you need to use both actions and words.
And while we're at it, try not to focus on your partner or what he's doing.
Instead, focus on what you are doing and how you are showing them love, kindness, patience, praise, and affection.
That's all you need to concentrate.
Your own words and actions set the tone and pace of your relationship and are ultimately one of the main determinants of a better marriage or not.
Because, as the late Mahatma Gandhi said, "Be the change you want to see in the world."
I think these words also apply to marriage – be the kind of person you want to marry.
And please no more self-deceptions.
If the way you act, behave, and talk in your marriage right now is causing division, injury, conflict, or agitation, it may not work, and you should reconsider your approach and look for ways to change your contribution. . to the situation to create a better marriage.
Make use of charitable acts
Make no mistake: the things you do for your partner are important in your relationship.
But also, do the things you don't do.
One of the most important lessons I've learned in life is that how we make people feel, especially our loved ones, ultimately determines how they feel about us and how they treat us.
If you want to know how your spouse or children are feeling right now, start with the current results of your family or marriage and work backwards.
When we are honest with ourselves, we usually discover or realize that we have an important role to play in the current results.
Because my wife doesn't feel good about herself or being around me as a result of my behavior or my words, it depends on me, no matter how much I argue against it or how many more people persuade me of my version of the story.
The bottom line is that if my family feels worse when they are around me, they will eventually avoid me or look for ways to avoid my influence.
And again, these would mean that you have to spend for these processes. it's mine.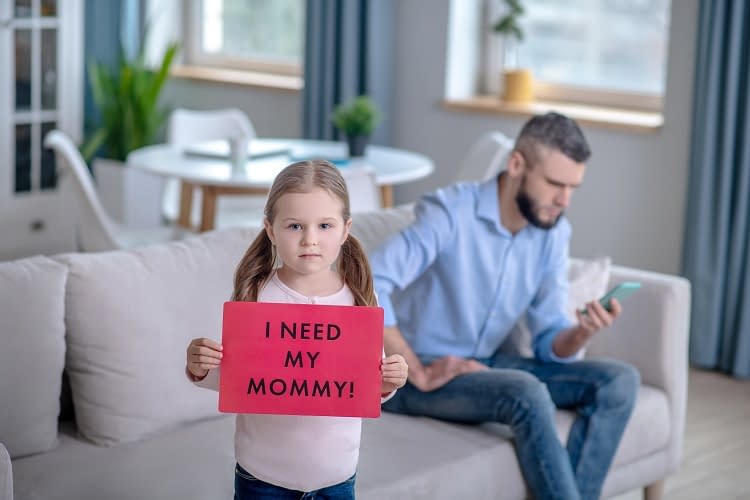 Now, re-creating a better marriage by neutralizing a positive environment in our relationship, start performing charitable acts of service to your spouse just because you want to.
Remember that your actions are more important than your words, so use them to help build a naturally positive relationship.
But at the same time, you cannot allow your language to be free to criticize and slander your loved ones simply because you are doing good.
Your words and actions must always be balanced so that one can undo the good that the other does.
This brings us to the next key thing you can do to improve your marriage …
Respect your partner
This one explains itself, but it's worth remembering.
Always, and I mean always, respect your partner in every way if you want to have a lasting and positive relationship with her.
Respect is an important, if not the most important, component of any relationship.
Respect your spouse not only physically, but also mentally, emotionally, and spiritually.
In my experience, if you make a mistake with this one, no matter how much "good" you do to your marriage, it will ultimately hurt everything and, in the end, the marriage itself.
Finally,
cultivate a strong friendship
Couples who have been together for a long time often overlook this.
It is very easy to focus on your own personal, such as hobbies or interests, which you may forget to invest in maintaining a strong friendship with your spouse. All relationships, including friendships, require constant education; our marriages are no exception.
Finally, your romantic relationship must have the stability and deep roots that come from a strong friendship.
Your relationship becomes stronger and longer lasting when it is based on a meaningful friendship.
When you work hard to build a strong friendship, you can be sure that your relationship will be able to withstand whatever life has to offer in the future.
Many people, ironically, treat their friends better than their spouses.
This is a mistake.
If you treat your co-workers or friends better than your spouse, you are preparing for a big fall.
The most important takeaway
If you want to improve your marriage by developing a stronger bond with your spouse, think about what you want from your partner.
If you give these things to your spouse, you will almost always find the answers you are looking for on how to create a positive relationship.
I believe that implementing these five steps can have a positive impact on any relationship, but you need to do it consistently and over time.
You will notice a stronger and more positive bond that appears before your eyes once you start caring for your relationship and making a conscious effort to improve it.
Sometimes we include links to online retail stores. If you click on one and make a purchase we may receive a small commission.

Source link