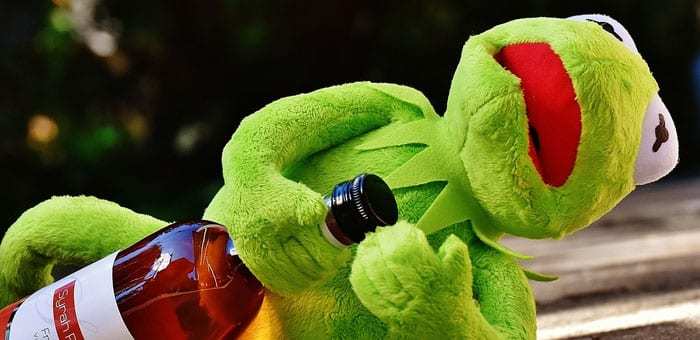 How many times have you been talking to a guy and wondering … is this guy drunk?
O … I'm drunk??
Wondering … He really did GOD that?
O – Did I really say that?
Or … the worst: I made it TEXT that? And how do I cancel it?
Let's sit down and grab some color to color about that, and I will also tell you whether or not you can believe what that BOY told you when under the influence.
First of all, they have studied it with a microscope and they have some scientific explanations for you … Don't worry, it will be totally understandable …
The easy answer is that all he said was the truth …
Mostly.
You see, it's all part of the decision-making process. We have to CHOOSE say the things we do.
We all know this alcohol reduces inhibitions.
Your Drunk Ramblings – and HIS – It's just the things you're thinking. Unfiltered.
So when alcohol hits you, it doesn't make you act like an idiot, it makes you it matters much less.
We all have a social "alarm system" that is activated when you make one social error. Alcohol will do lower this volume of the alarm.
So you know what you're doing, but you won't get any signal to reverse or self-censorship.
Now, what does this mean for HIM?
What does this mean for you?
Well, it's mostly the truth.
BUT – Here's what you need to know more …
There are 5 reasons why we do what we do when we have a few drinks:
Stinkin 'Thinkin' While Drinkin 'Reason 1: Social lubrication
We use alcohol to help reduce our social inhibitions. It's always easier to have a conversation when you don't worry so much about yourself or what you are saying.
In studies where they examine this phenomenon, they found that it is very common for people to do so respond more slowly after a mistake, as a way to try to regain self-control.
This is something we all do because we are very focused on how people perceive us.
Alcohol is not about your inability to control your actions, but about your general disinterest in what their actions and words mean. I your reflexes are not there to detect any mistakes you or he may make.
For the rest of what I'm about to say, let's just say this guy hasn't gotten drunk, but he may have had a few and he's fine … eh, lubricated.
Stinkin 'Thinkin' While Drinkin 'Reason 2: Logistics
Intoxicated communication is sometimes used to meet and make plans with others. And very often to see what others were doing.
This is usually the main reason we are communicating in the first place.
So if he makes wild plans with you while under the influence, keep them in mind it may not be that serious while making them sound. You will probably need to check them again when you are left over.
Stinkin 'Thinkin' While Drinkin 'Reason 3: Emotional Confession
Many people who have received some calls to tell a friend or romantic interest that they love and / or miss them. Sometimes telling them things that are a little more embarrassing.
"I love you, girl … when can we meet?"
And look at your watch: 3:43 AM.
Hey, if you want some love at night, do it. But a data will have to wait.
Yeah Al that sounds pretty crap to me, Looks like BT aint for me either photo of his friend's pants it turns you on. Which hardly ever never do.
It's the kind of "confession" you can make without.
Yes, it is certainly the product of distorted reasoning.
Another not-so-great effect of drinking is that you or he could do it awaken a deep pain or grievance which suddenly seems to be to be expressed. This is probably not a great idea, so be careful when fishing your account emotional background story.
Yeah Al that sounds pretty crap to me, Looks like BT aint for me either. "I love you man …"
Or when a group of girls are crying, hugging, while howling: "I love you ssssooooo mushhhh …"
They have scanned people's brains for MRI to see what our brain is like respond to alcohol. What they have seen is that some people are not relatively affected, while others do complete transformation.
Sometimes kinder and more loving, sometimes angry and monstrous.
What happens is that certain personality systems are closed and others enlightened and liberated.
Tan you have to be careful of the person you think is when he is proclaiming his eternal love to you from under your window.
Stinkin 'Thinkin' while Drinkin 'Reason 4: Entertainment
Too often we just want to attract people to what's going on, and that's usually a bit of a stretch drunken crossings.
You've probably seen a lot of YouTube warning stories it didn't end well for the person in them. Whether it's a fall or a fire in any part of the body, the hilarity is produced.
And if something happens while you're there to see it, it's also a cause send or share text messages.
He may share a link or video with you, but only in entertainment mode. Nothing because you interpret it here.
Stinkin 'Thinkin' While Drinkin 'Reason 5: Get laid!
Yes, many text messages and drunk calls are due to the overriding need to do so become sexual. It has been like this since the beginning of time.
I can imagine there were cave men and cave women who were texting cave paintings at the same time. A few grunts, and some fermented fruit and it was the game begins.
Therefore, there is usually a very large reduction in inhibitions when it comes to our most primary desire.
But what you have to watch out for is impulsivity this could lead to regret later. No unprotected sexor you may have many more problems later.
You must keep a lid on about alcohol if you feel particularly happy at the time.
But in the end, that's all reduced inhibitions.
Alcohol makes us lose guard and forget our worries. So we will say what we think or feel, instead of holding back for fear of being rejected.
And this bypasses the games.
That means he'll tell you his real feelings…
… at that moment.
When he is sober later, he may want to he raises his shields of shame again, so be prepared for that. Do not do it go recite to him all that he said as a gospel.
Sometimes we do lower our standards a bit when we've had a few drinks, and sometimes that's GOOD! It really is easy to be too critical of others as a way of defending ourselves also from possible rejection.
So remember that drinking and romance comes with another kind of responsibility, and you have to be prepared when it happens. He May be telling the truth about your feelings while you are drunk, but if you don't get drunk, you are no in a better situation.
If you want to get to the core of how it really feels without the need for alcohol to lower their defenses, I would humbly suggest another alternative.
Why not work on your attraction skills and make him intoxicate only with your presence?
Who needs to drink when you can throw it into your gravitational well IRRESISTIBLE charm?
Most women I've helped in the past are afraid to think they could exercise that kind of power over men. They were stuck in that mentality too good to be true until they learned to get rid of it with my help.
And you can also learn the same, only Check out this free presentation I made.
Dating and drinking they are not always the most reliable of the combinations; I say this from personal experience (and from the multitude of regrets accompanying it). You better build one solid connection in addition stable terrainsuch as attraction and mutual respect.
It's easier than you think – go here NOW to find out how to create an irresistible desire as soon as TODAY.


Sometimes we include links to online retail stores. If you click on one and make a purchase we may receive a small commission.

Source link