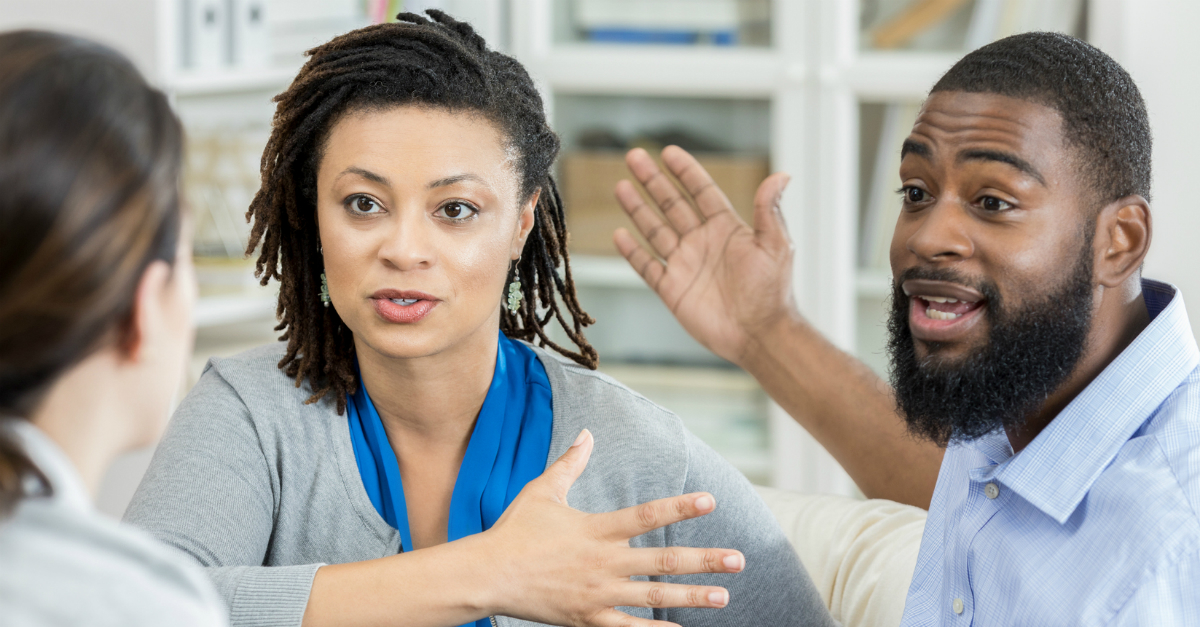 I'd just returned home from a meeting at church where the tension was high, tempers were hot, and the conversation was heated. On the ride home, I'd convinced myself that the only solution was to separate the team, proceed with opposing plans, and hope for the best. 
As I shared my thoughts with my husband, he proposed that perhaps this was not the only way. Maybe we could continue to work out our differences? And how dare he even suggest, compromise, or even worse, concede, our personal preference on the matter?
After talking with my husband, I saw that I used Scripture to justify my actions. We should be cautious of slinging verses to validate us instead of asking the Holy Spirit to illuminate the text. There are lessons from Paul and Barnabas' disagreement and more examples in Scripture. Let's look at five ways Christians can move past divisiveness.
1. We Can Disagree without Being Divisive 
We must understand the difference between disagreement and division. A disagreement is defined as a lack of consensus or approval. Divisiveness happens when a disagreement ends with hostility between the parties involved. However, every disagreement doesn't have to finish in division. Even though disagreements are unavoidable in life, and some may end with division, we can do so in a Christ-honoring way. 
Looking at the interaction with Paul and Barnabas, Scripture doesn't tell us precisely the words spoken, but we do know there was "a sharp disagreement" ( Acts 15:39). Here were two godly men doing ministry for the glory of God, yet they were still human and prone to disagree. It was merely a result of two fallen men working together. While their approach differed, they were united in the truth of the Gospel. The men ultimately decided to go separate ways, but we see that their separation strengthened the churches, and Christianity grew as a result ( Acts 15:41). We, too, will have interpersonal quarrels, and there might be times we need to separate, but we can do that in a Christ-honoring, God-glorifying, peaceful way.